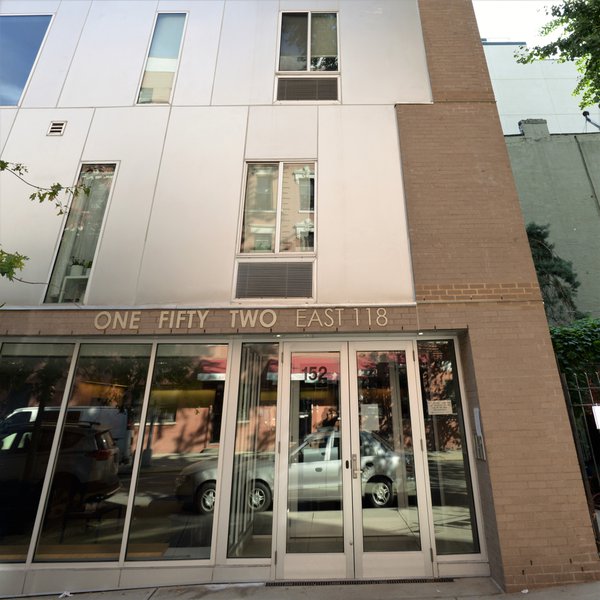 About Embelesar 118
Located in East Harlem, Embelesar 118 is one of the East Side's newest beloved additions. This premier location sits amidst a culturally diverse neighborhood filled with chic art galleries, ethnic restaurants, and charming cafes. A short distance away from this sleek co-op is Marcus Garvey Park, which holds an amphitheater, community pool, and recreational activities. Close by, a convenient and valued neighborhood staple, you'll find The East River Mall, which has a Best Buy, Marshalls, Target, Costco, and Planet Fitness.
Embelesar is equipped with a doorman, concierge service, a live in super, and an elevator. Each modern, luxury apartment comes complete with 5-inch hardwood floors, massive windows, and in numerous layouts, an open kitchen with rich, espresso stained wood cabinets. In addition, your apartment will be detailed and furnished with tasteful ceramic tile, steel tubs, Kohler Sinks, and Duravit toilet and washer/dryers. Not to mention, many apartments come with a private, outdoor terrace
Other advantages to the Embelesar experience include a gym, bike storage, individual storage, a parking garage, and a community garden. Whether you prefer Downtown or Uptown Manhattan, Embelesar 118 gives you the best of both worlds while attributing its own distinct flavor.
Interested in Buying or Renting in Embelesar 118?
Please click on the links below to get more information about the availabilities in Embelesar 118 and we will connect you with a buyer's agent.